What if you could use a single programming environment to learn to code at an early age, then use that same environment to explore programming for robots, IoT, Augmented Reality, and then take those projects into a full-blown programming environment? Apple's Swift Playgrounds is a free app that aspires to do all of these things. I spent some time working with their new features for controlling educational robots, and here is what I found.
The Swift programming language was introduced in 2014, along with a feature called Playgrounds in Xcode, their main developer tool. The Swift Playgrounds app for iPad was introduced in 2016 as a "learn to code" environment aimed at children, but it is very much real programming. This spring (2017) it received substantial updates, including the ability to program several educational robots.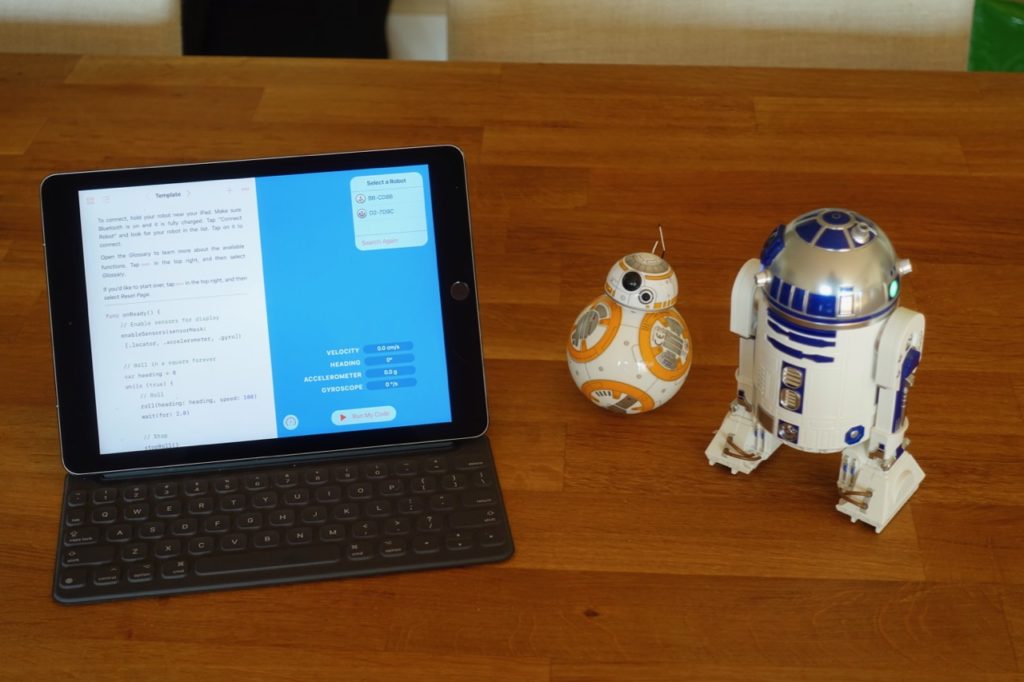 I spent some time using Swift Playgrounds with these robots:
Other robots are supported, including Parrot drones and Meebot, but I didn't have a chance to test them.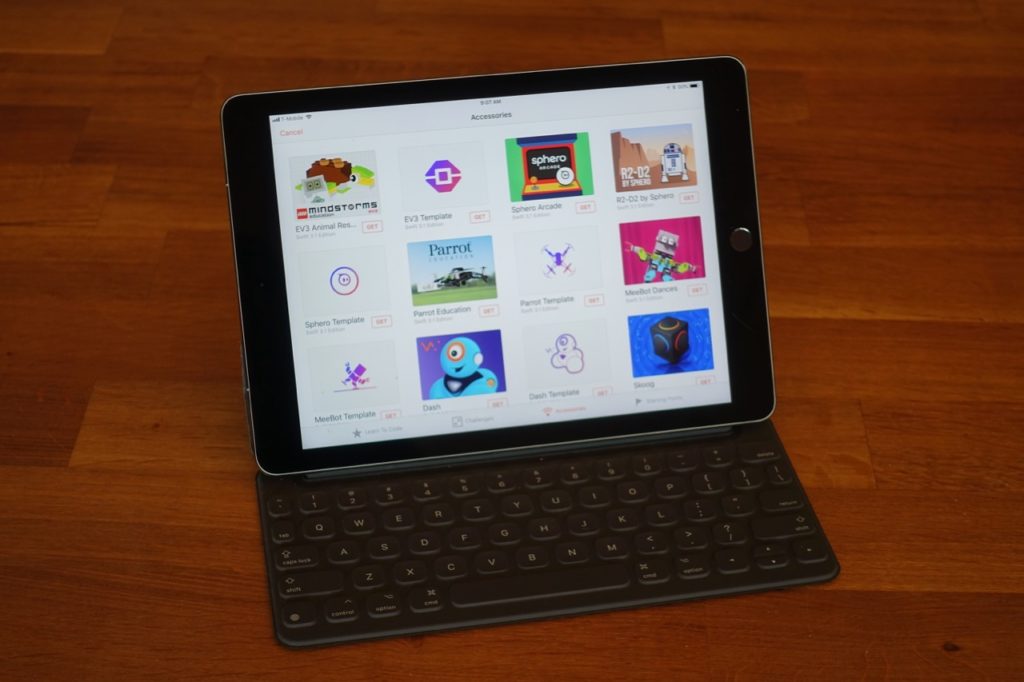 What I found is a VERY promising beginning. The core Swift Playgrounds tutorials (Learn to Code) are really solid, and provide for a seamless transition into robotics. The robotics support is good, even though the level of finish and polish is variable.  The ability to bring projects into XCode (Apple's IDE) is an important bonus, and opens the path to more sophisticated projects.
Lego Mindstorms is very polished, with a useful Live View, and very complete support for the API. Documentation is extremely thorough. You can do everything you can do with the Lego software. It feels like an advanced step for students used to the Lego apps.
Wonder Workshops Dash is also well designed, but it seems like the API support is limited. It feels like you can only the use the robot to a fraction of its capabilities. The tutorials are very easy, but without much of a growth path. It feels like an extension to basic Swift tutorials, instead of using this tool as a way to explore more advanced concepts.
The Sphero playgrounds are very solid, with complete API support, Live Views, and thorough documentation. Well structured Star Wars themed tutorials for the R2-D2 robot, and more general tutorials for the entire Sphero product line. This also feels like an advanced step past the native apps.
Keep reading for more detail on my experience.
Continue reading Hands-on with Swift Playgrounds for educational robots